Thom Browne x Samsung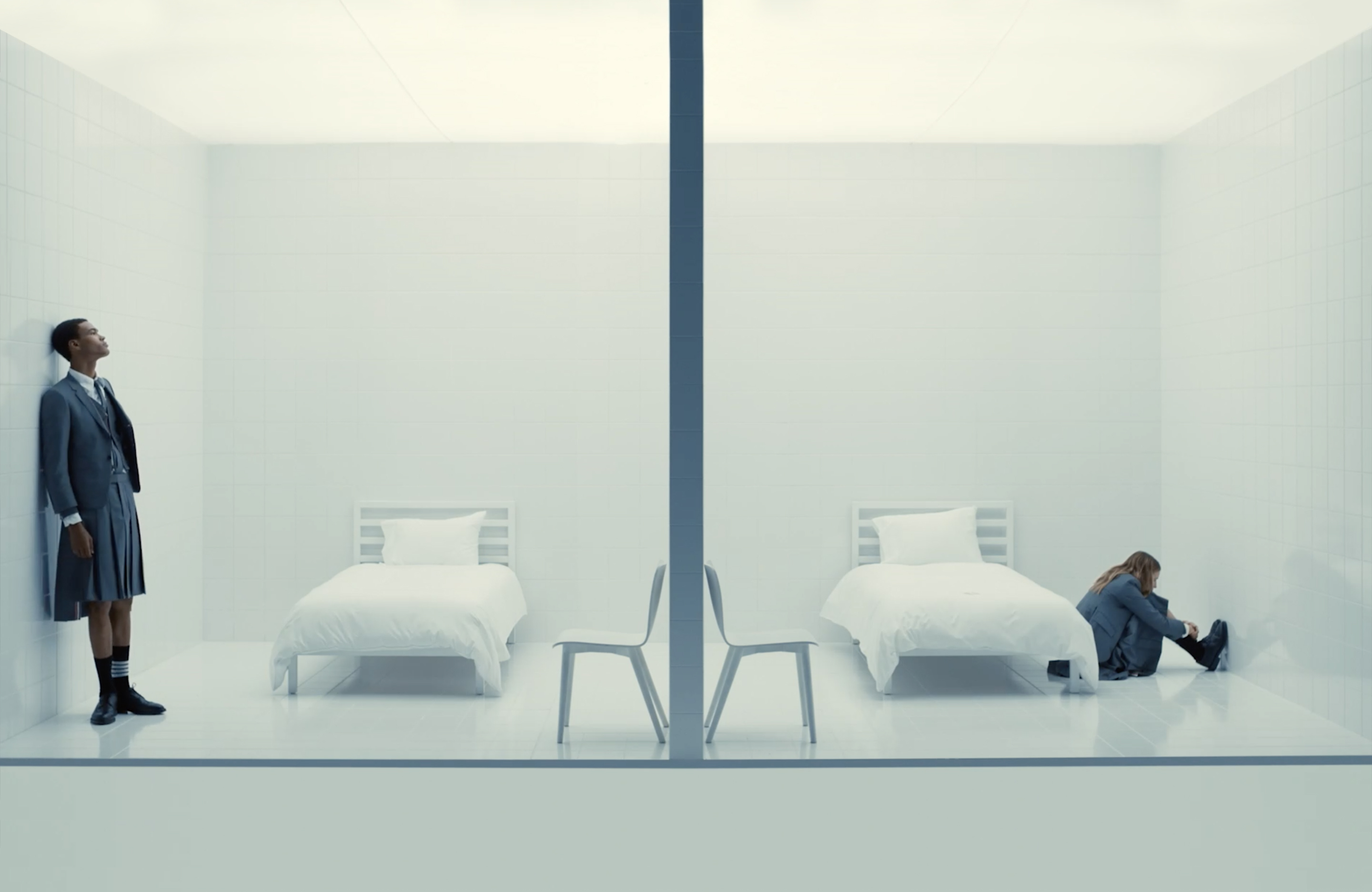 Fashion Icon Meets Tech Pioneer
In 2020, American fashion designer Thom Browne forged a partnership with Samsung to create a collection that would elevate the tech powerhouse's flagship mobile and wearable products. The release of these ultra-premium editions required an imaginative public presentation to introduce the collaboration and position Thom Browne in the nexus of luxury and high-tech functionality.
Our team worked closely with Thom Browne and Samsung to create a visual campaign that would appeal to new consumer audiences. Mid-century American style references and classic luxe materials like terrazzo marble and chrome were combined to create an atmosphere that mirrored the new form of tactile luxury that Thom Browne brought to Samsung. 
Following the premier launch, the following concept took inspiration from the futurism of 2001: A Space Oddysey to create an immersive digital world for Thom Browne's sequential collaboration. The campaign echoed the duality of the revolutionary design — in contrast and cohesion, precision and spontaneity, stillness and movement. 
Across print, digital, and OOH, the dual campaigns were a success for the fashion icon, solidifying a new path for Thom Browne as a herald of both timeless style and contemporary technology.